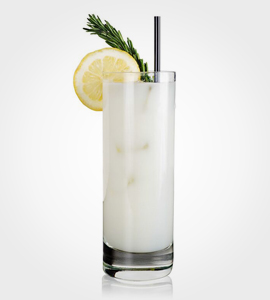 2 oz. Tessora Crema al Limone
2 oz. vodka
1 tsp. sugar
3-4 oz. soda water
1 small rosemary sprig
Muddle the rosemary and sugar in short half of cocktail shaker. Add Tessora Crema al Limone and vodka. Shake and double strain into a Collins glass full of ice, and float soda water. Garnish with a lemon wheel and a rosemary sprig.