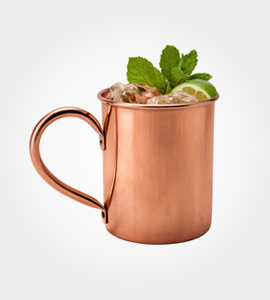 2 oz. Tessora Limoncello Classico
2 oz. dry gin
3/4 oz. ginger syrup
2-3 oz. soda water
Pro tip: Substitute your favorite ginger beer for the syrup and soda water.
Combine first three ingredients (first 2 if using ginger beer) with ice, hard shake, pour into Collins or copper mule cup if available. Float with soda water, garnish with a lemon.